Benefits of Studying in Canada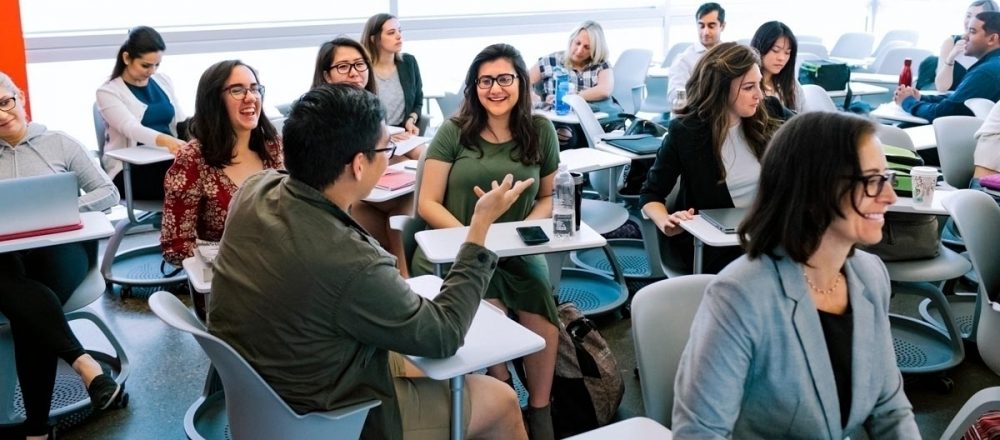 There are over 500,000 international students studying in Canada today. And international students choose Ontario as their place of study more than anywhere else globally!
Along with having world-class postsecondary institutions, Canada is often called one of the best countries to live in the world. So what's all the hype about?
The world's favourite classroom
Ontario and Canada are welcoming, safe, diverse and affordable. The varied landscape and vibrant cities between Canada's three coasts make the country an international destination. No matter your lifestyle or budget, there's something to suit everyone.
For these reasons and more, Canada is among the top four destinations for international students and Ontario is the most popular destination in the world.
96% of international students recommend Canada as a study destination.

60% of international students plan to apply for permanent residence in Canada.

The top three reasons international students choose Canada are the quality of the Canadian education system, Canada's reputation as a tolerant and non-discriminatory society and Canada's reputation as a safe country.
The safest country for students
In 2021, Canada was ranked number one in the list of Overall Best Countries. The OECD also places Canada very well compared to most other countries when it comes to well-being. In Ontario, our cities and towns rank as some of the safest in the world.
Canada's accessible education, high life expectancy, universal healthcare system, low crime and violence rates, strong job market and growing economy are all important factors that make the country a great place to study.
World-class education
Canada's postsecondary schools include universities, colleges and Indigenous institutes. They rank among the best institutions globally, providing students with a competitive, world-class education.
In Ontario alone, there are 22 universities, 24 colleges and nine Indigenous institutes offering over 700 subjects and courses to study.
From short programs of just six months to full degree programs of four years or more, you can shape an experience that suits your interests.
Learn about postsecondary institutions in Ontario. 
A great place to study, work and live
From big cities to small towns, urban experiences to outdoor adventures, Ontario and Canada provide the perfect setting for everyone.
Learn more about why Ontario is a great place to live.
A diverse and inclusive society
Cultural diversity

Ontario and Canada have one of the most diverse populations in the world. Ontario is home to 240,000 international students and there are 140 different languages spoken.

Canada is a multicultural country that supports and celebrates the heritage of people from all over the world, as well as Indigenous peoples and cultures.

When you immigrate to Canada, you are not expected to assimilate. The country's multiculturalism means that all people who live in Canada are able to protect their identities and take pride in their ancestry.

Canada celebrates the diverse identities, heritage and traditions of its citizens through National Indigenous History Month, Black History Month, Asian Heritage Month, International Holocaust Remembrance Day and more.

Many different cultural traditions are honoured through local festivals, parades and celebrations all throughout the year. Most cities and towns have a variety of international grocery stores, markets and restaurants with cuisines from all over the world.

Freedom of religion

In Canada, there is no connection between the government and any religious tradition. You are free to practice any faith and worship as you choose. You can find places of worship for any of the world's major religions in most cities in Ontario.

LGBTQ+ rights

Under the Canadian Charter of Rights and Freedoms and the Ontario Human Rights Code, discrimination on the basis of sexual orientation or gender identity is against the law.

During Pride month in June and all throughout the year, Canada celebrates and welcomes people of all sexual identities, including those who identify as lesbian, gay, bisexual, transgender, transsexual, queer, questioning, intersexual, asexual and two-spirited (LGBTQ+).

Ontario has many support services in place for newcomers who identify as LGBTQ+.
Shared values
While Canada is a nation made up of many global cultures and traditions, Canadians share some of the same important values. These include pride in their country, equal respect for all people, an appreciation for diversity and freedom of speech.
Shared values are part of what gives Canada a reputation for being safe, friendly and peaceful.
Support for international students
Hundreds of thousands of international students study in Canada every year. There are lots of support resources available to help you succeed.
Visit these websites for more information: