How to apply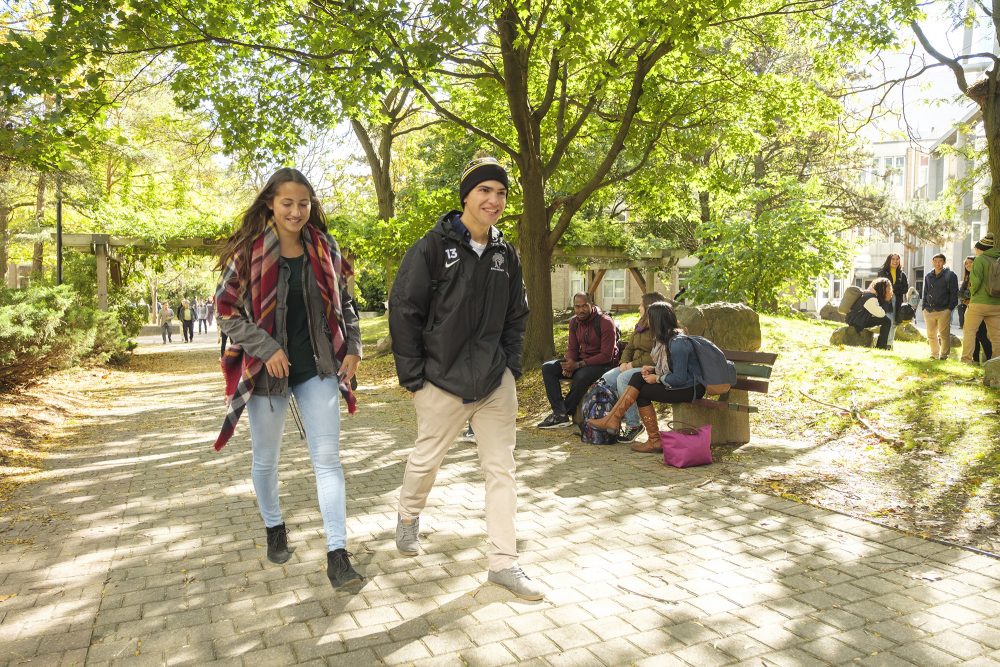 Application checklist
These are the general requirements for applying to a university or college in Ontario. Always check with the institution for specific application requirements.
Make sure the program is right for you

Once you have chosen a school and program, check the status of the program to make sure it is accepting applications. Some competitive programs have limited availability. Many receive more applications than there are spaces. 

Confirm that the college or university you are applying to is a designated learning institution (DLI). This ensures you are eligible for a study permit if accepted.

Review the program start date to make sure the timing meets your needs. Ontario colleges and universities typically offer these start dates, but they may not be available for every program:

Fall semester: August or September

Winter semester: January

Spring semester: May

Finally, before you start your application, make sure you are eligible to apply. Visit the institution website for admission requirements.

Understand the cost of studying here

As part of Canadian immigration requirements, you need to prove that you have enough money to support yourself and your dependents while living in Canada. Take some time to understand the application fee and international student tuition fees.

Application fees vary by institution and must be paid online at the time of application. 

Tuition fees depend on the program of study and school. Be prepared to pay full tuition fees according to the payment schedule provided by the institution. If you do not pay the full amount by the deadline, your offer may be withdrawn.

Other costs to plan for include health insurance and living expenses

Learn more about financial aid and scholarships and bursaries.

Prepare your academic documents

You will need to submit copies of your original academic documents with your application. Academic requirements depend on the program and school you are applying to. Check the institution website for details.

Depending on the program, required documents may include secondary and/or postsecondary transcripts and certificates. If your academic documents are not in English or French, you must also provide a notarized, official translation. Translations from within Ontario must be completed by a certified translator. If you are applying from outside of Ontario, the translation can be done by any translator, as long as it is notarized.

You may also be asked to submit documentation describing education completed outside of Canada and how it compares to levels of education in Canada. You can get these evaluations done by the International Credential Assessment Service of Canada (ICAS) and World Education Services (WES) Canada.

In order to confirm your identity, you will also need to submit a scanned copy of the first page of your passport.

Show language proficiency

If English is not your first language and the program you are applying to is taught in English, you will need to show proof of English proficiency. The same may apply for programs taught in French, if French is not your first language.

Check with the institution to find out which language proficiency courses and test scores they require for admission. Learn more about language requirements.

Meet any additional requirements

Each program has its own set of application requirements. Public postsecondary schools in Ontario often require you to complete courses in specific subjects to apply for programs (for example, high school mathematics or science).

In addition to your final grades, some programs require documents or information such as a portfolio, audition, letter of intent, references and more. Visit the institution website and program page for detailed information.

Make sure your application is complete and on time

Ontario colleges and universities typically give priority to applications that are submitted on time and with all required documents. Review the instructions for your program and institution to make sure you don't miss anything.
After you apply
After you submit your application, get ready for these next steps: