Durham College reaches $10 million goal for Building for Skills Campaign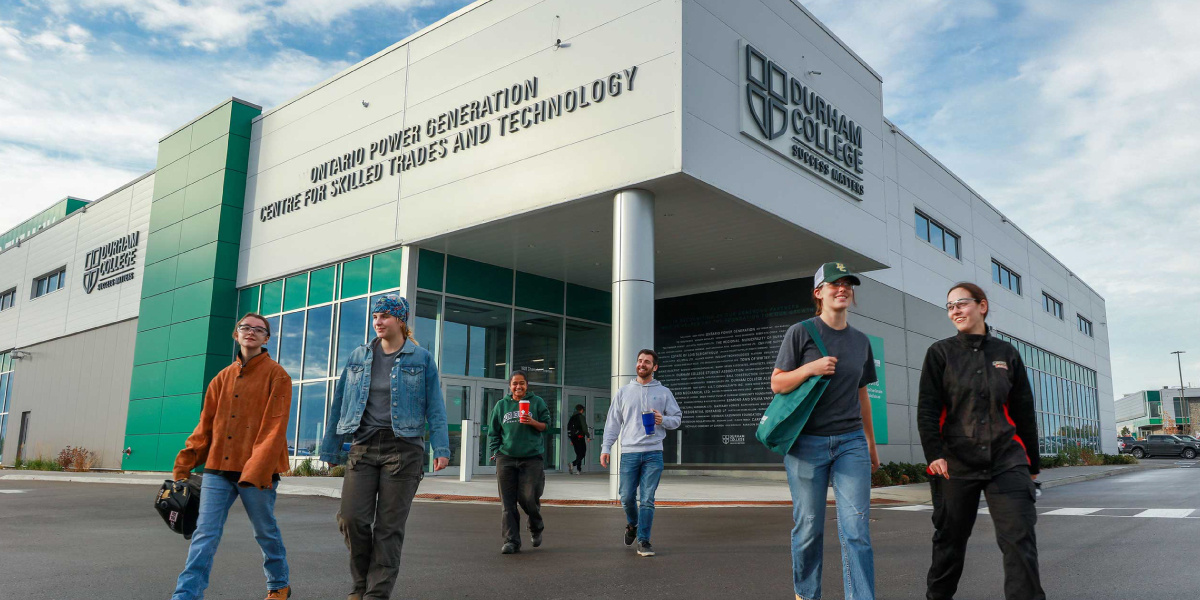 The final $10 million has been raised to complete Durham College's (DC) Building for Skills Campaign which increases the training capacity on the Whitby campus and transforms the way DC delivers industrial and construction-focused professional and skilled trades training and education.
"Thanks to the incredible generosity and support of our Durham College donor community, we have fully funded – and opened – the state-of-the-art Ontario Power Generation Centre for Skilled Trades and Technology," said Linda Flynn, associate vice president, Development and Alumni Affairs and executive director, Durham College Foundation. "This achievement would not have been possible without the help of our dedicated community and partners, whose support is an investment in our collective success and our students' futures."
The remarkable facility boasts modern technologies and innovative learning spaces and allows DC to increase training capacity for post-secondary and apprenticeship education, provide students with specialized skills training and set graduates up for careers that help address Canada's skilled trades talent gap.
To learn more about the campaign or Durham College visit: https://durhamcollege.ca/new-notable/college-news/durham-college-reaches-10-million-goal-for-building-for-skills-campaign-2